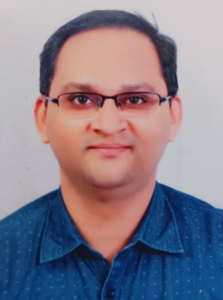 MBBS, MS (Ophthalmology), FVRS.Vitreo- Retina Surgeon.
Reg. No. 2008/04/1295
Dr. Shashank S. Ghawate is a Vitreoretina Specialist and Ophthalmologist/ Eye Surgeon in Pune and has an experience of 6 years in these fields. He completed MBBS from Krishna institute of medical sciences and persued post-graduation in ophthalmology (MS) from V.M. Govt Medical College, Solapur ( Maharashtra University of Health sciences). He completed Fellowship in Vitreoretinal Surgery from Ganapati Netralaya, Jalana. He is a member of All India Ophthalmological Society, Vitreo Retina Society of India (VRSI) and Maharashtra Ophthalmological Society.